NEW CONDOMINIUM REAL ESTATE PROJECT FOR SALE
Our warm, modern condos are designed to promote the well being of residents who want their urban comforts at the fraction of the cost of a house.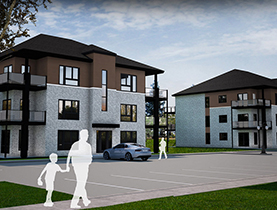 VIA BLAINVILLE
Located within walking distance of the Blainville train station and Lower Laurentian Linear Park, VIA Blainville is a perfect compromise between town and country for active people.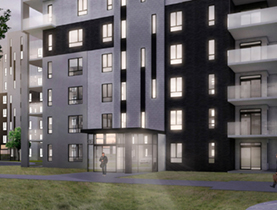 STATION 56
Lovers of wide open spaces will be delighted with this project, which includes seven 8-story buildings built with reinforced concrete, each comprising 33 condos and 2 penthouses as well as an underground parking level.