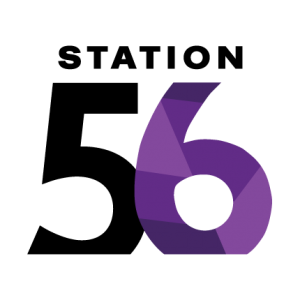 Contemporary Design,
Innovative Neighbourhood
855, boulevard du Curé-Labelle,
Blainville (Québec) J7C 2L1
Monday to Wednesday: 1 pm – 7 pm
Thursday: 1 pm – 5 pm
Friday: By appointment
Saturday and Sunday: 12 pm – 5 pm
The Project
A step up in comfort!
Lovers of wide open spaces will be delighted with this project, which includes seven 8-story buildings built with reinforced concrete, each comprising 33 condos and 2 penthouses as well as an underground parking level. Careful thought went into improving your daily quality of life, from the gas-burning fireplace to the indoor parking and the impeccable detailing.
The large outdoor rooftop terrace is a veritable observatory, offering spectacular views of the Lower Laurentians and Montreal. Add to this a fireplace, outdoor furniture and a spa to complete the picture of what is bound to become your outdoor living room.
A swimming pool will also be built at the heart of the project, as well as a pavilion equipped with bathrooms, changing rooms and a gym so you can maintain an active lifestyle in the comfort of your own home.
Your dream is now within reach.
Building Characteristics
Reinforced concrete structure with 9'' thick structural slabs
Masonry exterior siding with metal cladding
Distinctive entrance hall
Heated in-ground pool with common central pavilion equipped with changing rooms, bathrooms, showers and a gym
Elevator and 2 stairwells
Central gas-powered hot water system for the entire building
Waste chute and recycling chute on every floor
Communication system (intercom and cameras) as well as a building access control system that uses smart cards
Rooftop terrace with hot tub, outdoor furniture and gas-burning fireplace
Non-combustible building equipped with sprinklers, with complete fire alarm system connected to a generator for emergency services
Soundproofing superior to current standards confirmed by a reputable acoustical consulting firm
Your investment is protected by the Plans de Garantie ACQ Inc.
THE NEIGHBORHOOD Out of 201 Canadian cities, 2014's MoneySense magazine names Blainville as the best place to raise a family, enjoying an enviable geographic location halfway between Montreal and the Laurentians. Blainville harnesses this tribute in its Quartier de la Gare with TOD: transit-oriented development. Wooded areas and paths line the Nadon and Lockhead Creeks, creating beautiful, natural spaces for walking, jogging, cycling and other physical activities. Outdoor enthusiasts will be well-served in every season, thanks to nearby Parc du Domaine Vert..
THE NEIGHBORHOOD

SERVICES Thanks to its strategic location in the heart of Blainville, at the crossroads of Curé-Labelle and De la Seigneurie boulevards, Station Blainville offers homeowners short commutes and easy access to amenities. By the time this development is completed, the neighbourhood will be home to a wide variety of new services accessible on foot, as part of a veritable 'downtown' for residents. The proximity to the train station is another big plus, making public transport a breeze for running errands or getting to and from work.
SERVICES

NEED INFORMATION
ABOUT THIS PROJECT?
BERNARD MCHUGH
514 212-9837