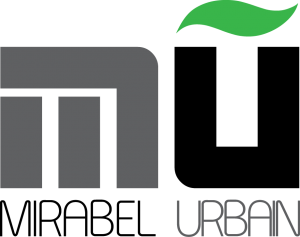 A HOUSE THAT'S BOTH
HIGH END AND AFFORDABLE
17700,
rue de Chenonceau,
Mirabel (Québec) J7J 0S3
Monday to Wednesday : 1-7 pm
Thursday and Friday: By appointment
Saturday and Sunday : 12-5 pm
THE PROJECT
A NEW LIFESTYLE WAITING TO BE DISCOVERED
Mirabel Urbain is a residential project being developed in Mirabel (Exit 28), in an exceptional environment with services and amenities nearby (parks, golf courses, bicycle paths, shopping – Premium Outlets), just off Hwy. 15. So much to do and discover!You will love the Townhouses designed and built by Groupe Mathieu, which combine urban flair with architectural beauty. Plus numerous features: garage, 9 ft. ceilings on the main floor, hardwood floors and stairs, 2 or 3 bedrooms, paved driveway, turfing and eavestroughing. It's a turnkey move-in-ready opportunity for demanding consumers looking for superior value!
THE NEIGHBORHOOD Mirabel Urbain is a trendy new area of Mirabel, surrounded by Premium Outlets and Domaine Vert Park to the south, Glendale Golf Course to the west and Highway 15 to the east. Abundant natural green spaces in an urban environment make this a perfect spot for those who love country-fresh air with all the conveniences of the city. Mirabel is well known for its wide-open spaces, which is why this town has become a destination of choice for couples, families and sports-minded people who love to cycle and golf.
THE NEIGHBORHOOD

SERVICES Already beautifully developed, this neighbourhood can take care of all your shopping needs on par with larger urban centres! Walk over to Premium Outlets to find clothing at great prices for the whole family. A little further you'll find a commercial centre with Wal-mart, restaurants, boutiques and large stores for every taste and need. Also, thanks to the close proximity of Highway 15, you can steer your vehicle north or south in no time flat.
SERVICES

NEED INFORMATION
ABOUT THIS PROJECT?
CHANTAL PAIEMENT
514-386-2268
GENEVIÈVE SÉVIGNY
514-713-5677