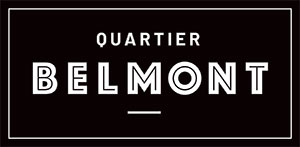 Live in an area that combines a small-town feel, modern influences and historic roots.
Project
Village Sainte-Thérèse
Turgeon Street, corner of Dion and Dubois Street
CONDOS FOR RENT
AND SHOPS
THE PROJET
The City of Sainte-Thérèse and Groupe Mathieu have joined forces to rejuvenate the downtown area by creating an environment where people can live, shop and work. It's all here in the Belmont District.

This fully updated area is home to all the same services and entertainment options as the big city.

The forward-looking development has preserved its heritage while incorporating key sustainable development principles. It was designed to be a mixed-use environment where work and play go hand-in-hand.
THE NEIGHBORHOOD Whether you're looking for a place to live or somewhere to set up a business, you'll be surprised to see how much the village now has to offer. With a remarkable quantity of services, restaurants, activities and shows offered year-round, there's a reason why Sainte-Thérèse is known for its happening arts and culture scene!
THE NEIGHBORHOOD

SERVICES Sainte-Thérèse is located just north of Highway 640 and east of Highway 15, giving it anyone who lives or works there a strategic advantage. It's a city where art, knowledge and culture are top priorities for the community. Nearby services include several commercial streets, the AMT's Saint-Jérôme/Montréal commuter train station, Cégep Lionel-Groulx and Cabaret BMO theatre. But most importantly, it's a wonderful place to call home.
SERVICES