Sold out ! Thank you for having chosen Groupe Mathieu for your home.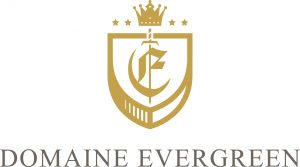 THE CITY AT
YOUR FINGERTIPS
THE PROJECT
Welcome to Domaine Evergreen, a brand new residential project from Groupe Mathieu!
This townhouses domain is located right next to Beaconsfield's Golf course and offers its owners a mature and sought-after neighborhood in Pointe-Claire, since it benefits from an extraordinary location. Living in Domain Evergreen will give you a simple and efficient access to highways and to the nearby train station, facilitating everyday transportation.
Browse our web site for more information and please feel free to communicate with our sales team for any questions you might have, they will go to great lenghts to give you complete satisfaction.
THE NEIGHBORHOOD Cedar Park is Pointe-Claire's hidden treasure, brimming with green spaces provided by The Beaconsfield Golf Club, Cedar Park and Lakeview Memorial Gardens. With its beautiful avenues bordered by mature trees, it's easy to forget you're on the island of Montreal. In addition to elementary schools, Cedar Park has a library and aquatic centre – everything a family could want.
THE NEIGHBORHOOD

SERVICES Domaine Evergreen is all about accessibility. The Cedar Park train station offers direct access to Montreal in less than 35 minutes. Highway 20 is just minutes from your townhouse, making east-west travels a breeze. The Lakeshore Hospital is one of area's important institutions, and Saint-Jean Boulevard nearby boasts numerous boutiques, businesses and restaurants, all at your fingertips!
SERVICES

DISCOVER OUR AVAILABLE PROJECTS IN THE MAIN MENU