YOUR MOVE
Need help?
There is so much to do during a move. You want to be in several places at once to avoid forgetting anything and to get everything done on time. If you plan on hiring movers, make sure you book them a few weeks in advance, especially if you want to move during high season (i.e. in June, July or August). It is also important to insist on a written contract and to verify whether the moving company has sufficient insurance coverage in the event of any damage to your goods. For a truck and three movers, you can expect to pay between $50 and $100 an hour.
Leading up to your move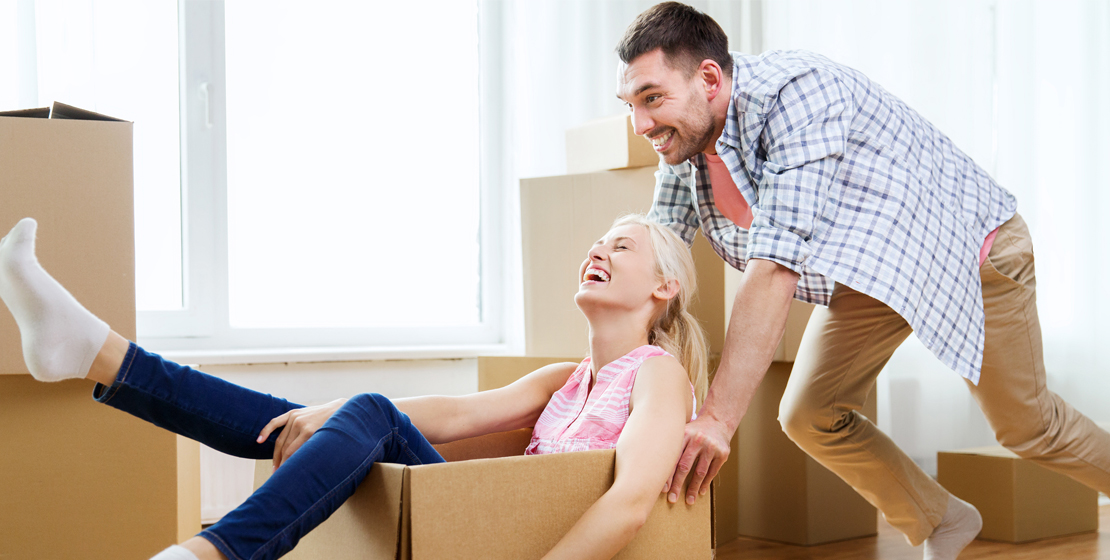 Three to six months before
If necessary, notify your landlord of your scheduled moving date. Visit the Régie du logement site to find out your legal obligations. Set the moving date.
Three months before
Find a doctor, dentist, daycare and other necessary services near your new home. Go through all your belongings. Throw away, sell or donate items that you don't use any more and that you don't want to bring to your new home. Notify Canada Post, Hydro Québec, your cable, telephone and Internet companies as well as your banking institutions of your change of address. Contact the Service québécois de changement d'adresse for an effective way to quickly notify six government departments and agencies of your move at the same time.
Two months before
Start packing certain items to save time: off-season articles (holiday decorations, coats, winter clothes, sports equipment, etc.), decorative objects (vases, candles, frames, etc.), as well as surplus bedding and bathroom accessories.
One month before
A month before the move, start packing electronic equipment, dishes, recipe books and other kitchen items that you will not use over the next month. You can also start packing books from the bookshelves, computer software, DVDs and CDs, board games and toys that are not needed. In addition, pack objects found in the garage, attic or storage shed to save valuable time.
One week before
Call to confirm that the movers are coming and that friends are still available to lend you a hand on moving day. Eat all the food in the freezer as it must be defrosted before the move. Otherwise, the food will go to waste if it is not eaten. Pack everyday items that you can go without for the week leading up to the move: kitchen articles, bedding, bathroom accessories, clothes, etc. This will leave you with only the essential items to pack on the day of your move. For your furniture, make sure you disassemble any parts that could become damaged. Protect and cover the legs, handles and drawers. Don't forget to clearly identify boxes that contain fragile items in order to prevent unpleasant surprises when unpacking. Also indicate the room where the box should be put – this will let you find it more easily and ensure it is in the right spot. Place all your furniture and boxes in the same area, one that can be easily accessed by the movers(e.g. in the garage). Draw a plan of the inside of your new home for the movers so that they put the largest furniture items where you want them.
The night before
Gather all the items you will need during the move (see the key items below). Unplug the freezer and fridge to let them defrost.
The day of the move
Inspect the furniture before the movers arrive. Assign tasks efficiently to each person present in order to free up the movers as quickly as possible. Transport very fragile and valuable items in your own vehicle. Before leaving your old home, close the windows and do one last walk-through to make sure you have not forgotten anything. Take time to sweep the floor and put out all the garbage.
After the move
Assurez-vous que tous vos changements d'adresse ont été effectués