Afin de nous conformer aux exigences du gouvernement du Québec et de protéger notre personnel et notre clientèle de la COVID-19, nos bureaux des ventes seront fermés aux visites jusqu'au 13 avril 2020.
Pour toute demande d'information, nos représentants demeurent disponibles par téléphone ou par courriel.
Veuillez consulter notre site web pour obtenir les coordonnées des représentants de chaque projet.
---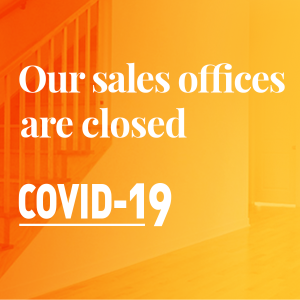 To comply to the Gouvernement du Québec's measures and protect our employees and clients from COVID-19, our sales offices will be closed until April 13, 2020.
If you have any question, our sales representatives are available by phone or email.
You can find the contact info for each project in our website.